As a blogger, you should have heard about building backlinks and its importance, but if you have not, let me do a quick recap of what backlinks are? Backlinks are links pointing to your blog from other websites, these links are like a vouch or vote of confidence for your blog from these websites and it is very important to your blog if you want to have good rankings in search engines.
see more:
There are various ways by which bloggers tend to build backlinks, some of these methods are white-hat (the best) while some bloggers choose to use black-hat methods (don't use it). The black-hat methods can get your blog ranking for your target keyword for a while, but you will eventually lose that rankings and probably get banned.
In this post, I will be sharing with you Top 10 purely white-hat safe backlinks building methods, this backlinks building methods are safe and effective and they will surely help your blog is search engines result pages (SERPs).
Here  are the top 10 way to build Backlinks to your site:
#1.      Guest Blogging
Guest blogging is not a new term in the blogosphere, this term has grew to become a song in the mouth of most bloggers; guest blogging is a great way of building backlinks to your blog and the best thing about this method is that it is also a great way of getting tons of traffic to your blog with ease.
To be sincere, guest blogging is not an easy task, but as I always say, the result you get from it is worth the time invested in it. Guest blogging simple entails you writing for another blog, preferably another blog in your niche and including a link or two back to your blog in the author bio.
#2.      Blog Commenting
Blog commenting is my most favorite method of link building, I have used this method to build backlinks to one of my blogs and the blog rankings improved rapidly. This method is also one of the link building methods that I have adapted for this blog, and I have seen a positive result from the time I have invested in it.
Blog commenting is not hard to do; it simple involves you visiting top blogs in your niche and leaving a comment with your blog URL in the comment form field. When using blog commenting as a link building method, make sure you drop meaningful and targeted comments on these blogs else you comment may not be approved.
Also, avoid the temptation of using keywords in the name field this may make you look like a bot or a spammer. So, make sure you have your real name in the comment field and also get a gravatar at www.gravatar.com
#3.      Forums
Forum Boards are also a great place to build backlinks to your blog. The reason why this method is cool is because most forums have high PR and lots of daily traffic from around the globe.
Most forums usually have a forum signature box feature which can be found under your forum profile settings page; this signature box lets you add a short bio and links to your blog underneath every forum post you make.
You can also drop links to helpful post on your blogs on topic in the forum, but be careful when doing this so that you won't look like a spammer and get banned from these forums.
There are lots of forum boards online; an easy way of finding them is to use search engines like Google. You search for forums by using keywords in your niche in the search parameter.
For example, I will use something like "health + Forum" as a search parameter on Google if am in the health niche. So it's just "your-niche+forum" and hit the search button.
#4.      Article Directories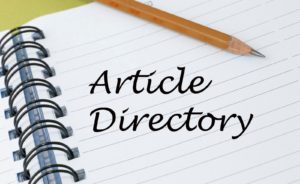 Article directories are not what they seem to be in those day, most people believe links from article directories are not much relevant these days, but nevertheless, I still support building links from article directories,Backlinks from article directories are one of the best backlinks you can ever build for your blog because most of these articles have a high Google PageRank ranging from PR4 – PR7, and such links can be of great value to your blog.
Building backlinks from article directories simple involves you writing articles and submitting them with links back to your blog. These articles are usually 400 words+ and it can be on any topic of your choice.
#5.      Social Networks and Social Bookmarking Sites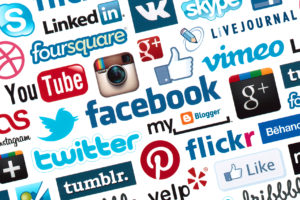 Social networks and social bookmarking sites are great places for building backlinks to your blog. There are various social networking sites out there but I will recommend that you stick with just a few; using Twitter, Facebook, Google+ plus and Pinterest should do the trick for you and when it comes to building links from bookmarking sites, I will recommend you bookmark your blog posts on sites like Digg, Stumble Upon and Reddit.
see more:
#6.      Blog Communities
Blog Communities are becoming popular among bloggers in recent times. Blog communities are sites where bloggers come together to share the posts, vote posts, and read posts from various bloggers.
When you join these blog communities, you get the opportunity to bookmark your blog posts on this site and your blog post will be getting a Backlink from these blog communities. There are quite a number of blog communities out there, but I will recommend just a few like: Blokube.com, Bloginteract.com and bizsugar.com.
#7. Press release

:

Press Releases are also a great way to build backlinks; a press release is a written statement to the media. They can announce a range of news items, including scheduled events, personnel promotions, awards, new products and services, sales accomplishments, etc.
Here are a few places where you can drop your Press release:
http://www.prweb.com

http://www.prleap.com

http://inewswire.com

http://www.webwire.com

http://www.pressbox.co.uk

http://www.24-7pressrelease.com

http://www.clickpress.com

http://www.przoom.com

http://www.pr.com

http://www.marketwire.com

http://www.prnewswire.com
#8.      Write Great Content (Link-bait Content)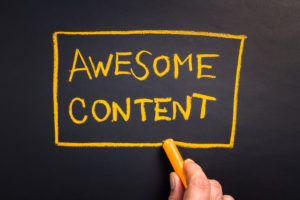 Another great way to get massive targeted backlinks to your blog is to write great content, which is otherwise called "Link-bait Content". This type of content are not just any blog post, but posts that have been carefully researched and get lots of attention and shares on social media sites.
Creating Link-bait content is not easy, but with dedication and time, you can achieve it and the best thing about such content is that it will forever be sending you backlinks so take your time and come up with a content that is worth sharing.
#9. Website Directories:
Web Directories are websites that list sites based on categories and niches, though link building via Website Directories are old fashioned, but believe me, if you can get backlinks from quality High PR web directories, it will surely be of help to your blog.
There are lots of Website directories out there, but here are a few for you:
www.dmoz.org
www.geniusfind.com
www.busybits.com
www.somuch.com
www.skoobe.biz
www.gimpsy.com
www.exactseek.com
www.clickey.com
www.canlinks.net
www.zeezo.com
www.surfsafely.com
www.linksmatch.com
www.searchtheweb.com
www.surfsafely.com
www.linkcentre.com
www.best-websites.net
www.resourcehelp.net
www.pegasusdirectory.com
www.web-central.info
www.seo-sources.com
www.odp.in
#10.      Web 2.0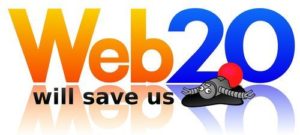 Web 2.0 sites are really great for link building, most of them have high PageRank and links from them can be of great value to your blog.
Getting backlinks from web 2.0 sites like Squidoo.com and hubpages.com is quite easy; it won't take you more that 20 minutes. All you need to do is to author a new topic there and include links back to your blog from the article.
You can always rewrite any of your old blog posts and publish it there with a link to the original post or your blog homepage, I will also advice you to link to other sites from the article in other to boost your article quality and SEO.
 #11.   Freebies & Giveaways
Who doesn't love Freebies? Freebies and giveaways can be a great strategy for driving backlinks to your blog. You can organize a contest or giveaway and tell participants to publish a post about it on their blogs, share it on social media sites, and so on.
You can also create Free WordPress themes and plugins and give it away with attributes that link back to your blog; this method will give you a decent amount of backlinks in a short time.
See more: 
Oooooppss, it has been a long Journey, but so far we have been able to discuss 11 ways by which you can start build backlinks to your blog today. I hope this post is of help to you, if you have any other tips and methods, kindly share it with us in the comment section.