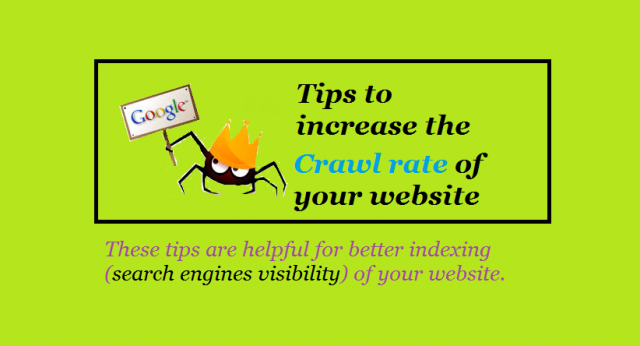 Learn tips that helpful to increase crawl rate your website. Once crawled, the search engines are index your website. simply crawling means search engine bots are comes to your website based on the crawl rate and scan your website content. Crawlers checks so many factors and finally index your website. then you can see your website on the search engine results.
The crawling rate depends on so many factors like content update regularly, how often the website posts new content and the page authority.Based on these factors the crawling may be done hourly, daily, for every two days or once in a week.
Tips to increase crawl rate and improve indexing of your website/blog:
Increase crawl rate of the website not that much difficult. But following simple techniques helps faster indexing of your website. this steps helpful to increase crawling area.
1. Make sure your blog/website crawlable by the search engines:
Website crawling is one of the major areas we should take care. If you keep your website not viable to the search engines. You may not get a single page view from the organic search traffic. Make your website visible to the search engines.
2. Allow search engines to crawl in robots.txt: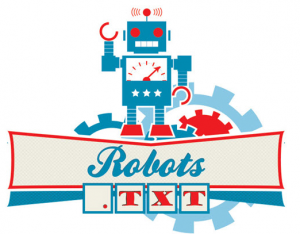 You can use the robots.txt file to make a set of the rules to the search engine bots to scan your website.No need to do anything for word press blogs because there is default file. Make sure you could allow the crawler to crawl all possible areas in the content.Block unwanted pages via the robots.txt file.
Use this robot.txt file. Only  if, you want to block particular files directories in your website to crawl or index.
3.Use easy and simple website navigation system:
The using page navigation system will helpful to the users to find where they are on the website? And each page can be reached by clicking links. Use hierarchical or global or local website navigation system for better user engagement with his interested topic.
4. Uses standard language to develop website content:
Use easily indexable languages like HTML, PHP, CSS, and javascript for deeper indexing. Try to avoid flash, Ajax and ActiveX. Search engines can easily crawl each and every word in your website if you use standard HTML.This tip to increase crawl rate to a great extent. 
4. Submit sitemaps to the webmasters:
Create a sitemap and submit that sitemap to the search engines like Google, Bing, and Yandex. We may not sure that search engines use your sitemap, but it will helpful for better indexing. Use sitemap link in website footer this will helpful faster index.
Generate sitemap using free online sitemap generators or use  Yoast SEO WordPress plugin having the feature to generate the sitemap.Login to your Google webmasters account. Submit your sitemap.

You can do the same process to other search engines like bing and Yandex.
6. Use names, and alternate tag for the media:
Most of the search engines are text based. So for better indexing images adding name and alternate tag related to the images is must suggestible. Add SEO optimized media for better crawling.
7. Use tree like structure from root domain to leaf pages:
Designing your website by maintaining a tree like structure by maintaining order Home, Categories and subcategories and finally the pages. This helps search engines find hierarchy model of your website, to allocate importance to top level sessions. 
Tips for better search results:
To make your website to the top of search engines results you should do on- page SEO and off page SEO (like bring traffic from social media traffic, getting backlinks from high authority and relevant niche websites and more) properly then you may get targeted organic traffic from the search engines.
For the new website, it will take some time. Be patient and write for the audience not for the search engines. At starting target on one topic in with you are good, make brand and trust for your topic by writing awesome and relevant content. Don't copy. 
Read content from the researchers, books, and top magazines. Understand and analyse the topic. (Ask their permission if using their content. add credits to them, mention in the resources where you gather the information)
Write simple and easy manner in your own words. Then people will like your content.
Note: if you are doing keyword stuffing, and copying from other blogs/websites. Then crawlers can understand your blog is spam then Your website may penalize by the Google. Then you are not able to index by the Google.
Hope this article helps if you like this article please share with your friends.