There are several factors consider before choosing a best web hosting service. different web hosting companies offer different services. choose best one base on your need. in this article, I will explain Key factors to consider before buying a web hosting service.
Before going through that, I want to explain my failure regarding hosting for my website. I brought own domain name from GoDaddy for Rs 110 for the first year. As I having no money. I am trying to host the website in one of the free hosting services. I work hard to rank my website in the google search ranking for a period three months.
One fine day I tried to keep the backup of all files using backWpup plugin but not worked fine, the backup runs for more than two hours. Even backup not done. My website suspended from hosting server due to 20% of extra usage of the server due to that backup. 3 months of my total work gets wasted due to this.
Hence, I suggest, try to choose good hosting server for your great content. Use well-paid host based on your website, audience requirement, server loading time chooses best among the best with reasonable cost. In this article, I try to give all information regarding hosting.
Most of the new people having the question what is Web hosting?
Simply the web hosting service is an internet hosting service where the individual and organisations access their websites on the world wide web. This web hosting service provider provides some space in their servers or gives a dedicated server based on the client or user requirement. Simply these are called data centres where your website gets operated.
read: best hosting providers.
The web pages are organised in hosting server with the help of file transfer protocol (FTP). All WordPress files, web pages, and plugins or themes of your website move to the server using this FTP or any other web interface. This is how all the websites are operating. In older days there is a lot of coding skills are requiring but now, not needed as that much. Even the people having 10-20 % of knowledge is enough to maintain their own blogs or websites.
These thigs are enough of personal web pages. But some complex sites need more features like forums, content management, SSL (secure sockets layer) and even more applications along with hosting to provide more security and authority of their websites. These hosting providers also provide some interface to servers using Control panel to have direct access to their servers and modify the data.
Factors consider while choosing a web hosting service:
Reliability: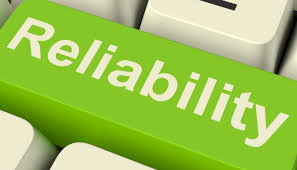 Simply this Is the availability of the website is calculated by the percentage of the year in which the website is publicly accessible and reachable via the internet. It will focus on the availability of your website to be accessible by the users.
Uptime:
Uptime refers to the system itself being online. A hosting provider provides a service level Agreement(SLA) may include a certain amount pf downtime per year in order to perform maintenance on the systems. This downtime calculation changes from provider to provider hence read SLA carefully. All the providers may not release these uptime statistics. Most of the hosting providers will guarantee at least 99.9% uptime. That means there is 43 min of downtime per month or 8h 45m of downtime per year approximately.
read: site speed: does it matters page rank? 

Coming to my experience with free hosting, they also said 99%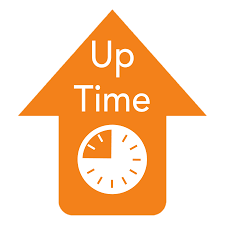 uptime. But not working fine. Sometimes not connect to the server and showing errors connection timed out. Please try later. With 20 article of stuff, it will take 6.5 sec to load. But the audience does not expect to load the website more over 2-3 sec. if your website takes more time the audience to your website may close the page move to another. You may lose traffic which results in the decrease in earnings.
Price: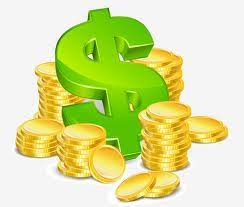 Most of the people choose their hosting based on this aspect. Moreover, this shouldn't be the deciding factor in selecting a good web host. If you need good quality, you have to compromise with cost and vice versa. It's true, good hosting really causing high cost. Choosing cheapest hosting is not a good idea because they offer very less feature. Which are not sufficient if you want to earn money from your website. First, make a not your requirements then after comparing the prices from different hosting services.
read: How to get the cheapest web hosting with Ipage?
Focus Ares and specialist:
Every people have their own needs for websites all the hosting providers may not satisfy all your needs. if your website is a fast growing industry or a popular website having more traffic and needs more bandwidth or your website is a simple one. First strict to your needs and focus the hosting providers definitely meet your demand or not. If your website is a simple one having less no of monthly searches, then you don't need dedicated servers which really cost high. You may not get income that you spent which is a bad idea.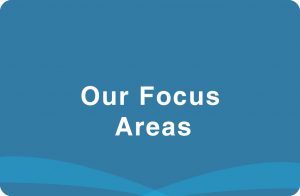 If you don't have any idea on your requirements, please don't hesitate to call the hosting provider experts or other people who have good knowledge on web hosting services. Even if you have doubts please go through google you will get reviews about hosting services. You may estimate, which is best to you.
Tech specifications and limitations:
what do you want and need you site to do? An e-commerce site needs more features when compared to a simple blog. E-commerce site features that require plenty of RAM, ample processing power, and disk space in order to function well for you and your customers. Many inexpensive sites are unable to meet those requirements. Make a list of your requirements and consider your future needs as well. Make sure that any provider you consider meets or exceeds your needs. Keep in mind your needs for additional domains, support backups, and more. Make sure your provider can grow with you.
Tech support:
This is the big aspect that everyone has to care while choosing web hosting provider. Is the hosting provider assured to support for issues over 24/7? Your hosting provider should have good reputations over tech support. Most providers offer multiple levels of support, such as email, toll-free phone, live chat, and more. Make sure that the support department is in-house and hasn't been out-sourced to another company or country. Make sure that your provider has made customer support a priority.
Some of the hosting providers like Bluehost and GoDaddy provides live chat for support of their customers. Where some other will support through email, or chat, or through ticket raising support. We expect direct support from the providers whenever the issue comes from the server side. This is one of the important factors to consider.
Features and Add-Ons:
How your hosting provider special from other? If your hosting provider offers more features which are useful to your website from others, then you have to consider this hosting provider. The features like Domain privacy or data backup and site security, if he offers for free among others which also satisfies all your requirements. Then you should go better with this providing compared to others.

Hardware:
Hardware that hosting uses will affect your website. if the server is new, it will take less maintenance when compared to old and previously failure servers. Make sure your web hosting providers should have good quality servers.
read more:
Cheap hosting providers may not afford for faster servers and high-quality servers, so these servers may not give speeds as you expected.
Reputation and customer review: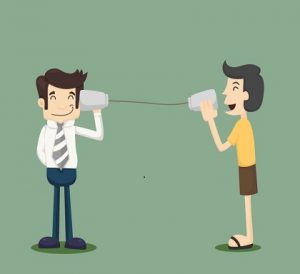 Feedback and customer review is also one of the factors to consider.Testimonials and other feedback will help you to make a decision about service providers.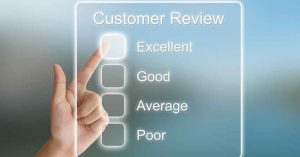 Finding out the reputation of any potential host could be most important thing to do before buying the hosting service. If it is less reputable, better to leave it.
Room to grow:
If your business is expanding or your website gets more traffic, then it's time to expand your resources to serve more users without any downtime. Check once your hosting providing expansion of the resources or changing you shared hosting to VPS or dedicated servers. Find information the hosting service can capable of changing data center for the purpose of targeting particular country audience. There should be easily scalable nature to control the resources/plans based on your need.
Email Features:
One of the major area to consider, check what email feature your provider offers? Your site and email address protected from the spam, viruses, and malware.

Before selecting a web hosting company, you must check the availability of the email address, amount, and ability for auto responding ability. File size constraints are also vital to be considered for receiving and sending files.
Control panel/ user interface:
Installing WordPress, transfers files using FTP (file transfer protocol) and setting up the personalized email are just in minutes using control panel. You should be able to do without calling your hosting company's support team. So check what type of user interface thus, the web hosting service provider offers.
 Hope this article helpful to taking decisions before buying the hosting service. if you like this useful information please share with your friends. thank you.