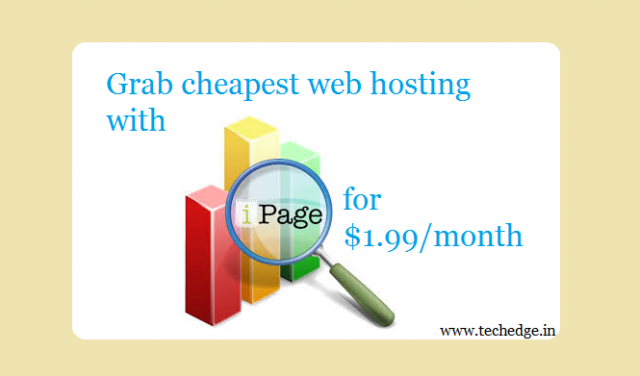 Ipage web hosting company was found in 1998 as a full web service provider, but the company re-launched operations as a web hosting provider in 2009.
Ipage hosting is cheap cost hosting provider among all other hosting services for the first year. This Ipage web hosting includes unlimited disk space, free domain registration, site building tools, free search engine marketing credits and 30-day money back guarantee.
visit Ipage web hosting to get more information and free AdWords and bing credits including one free domain registration.
There are also offering 24/7 customer support for issues through phone and chat option.
To access files from the server they provide file manager and FTP client to organize files. They offer scalable bandwidth for their shared hosting plans.
I page uses green energy (100% wind power) to run their servers. Site data is parsed by their load balancers and then managed by high-quality servers. The server architecture they used, allows each server to perform optimum efficiency. Hence, ultimately they perform faster and more reliable services.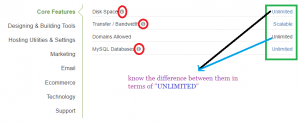 Please read all details carefully. Beware of the term unlimited, there is nothing unlimited they will manage their resources to satisfies the user demands. If you exceed their CPU resources they will simply suspend your account.
If you exceed the usage, you will have notified through a mail asking to reduce CPU usage from Ipage team. Then you have to reduce the usage by reducing unnecessary plugins and scripts. Otherwise, they will make your account offline. Keep it in mind unlimited hosting is limited.
Pros and Cons with ipage web hosting:
Pros:
Extremely cheap web hosting among all other hosting providers for unlimited websites.

30-day money back Guarantee, if you do not satisfy their service.
According to information from Ipage site, it uses green energy(eco-friendly) to run their servers.

the best option for starters to begin. 
Cons:
They will offer unnecessary software to sign up and use.
Renewal price($8.99/month) is too high compared to starting price($1.99/month) for the hosting. No price looking guarantee. the domain cost is also high for the renewals for domains form I page.
Customer support is not Exactly the world's best.
Even though Ipage has its own drawbacks, it is one of the budget hosting providers. if you go for the cheapest with all features, then there should be some gimmicks from the hosting provides for the word "unlimited".
see more:
Go detail with hosting details before going to proceed. You can't expect premium hosting services and support when you paying very less amount for the service.