Awesome tips to get Traffic to a new website:
Remember lacks of websites are created day by day. It's too hard to get traffic to the new website. Here is the few statistics on a number of websites on the internet. Nearly more than 1 billion websites on the internet.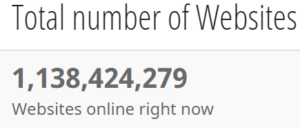 This milestone was first reached in September of 2014, as confirmed by Netcraft in its October 2014 Web Server Survey and first estimated and announced by Internet Live Stats
If you have just created a site, you will probably want to know what you can do to get it noticed. The answer lies in promoting your website.
Below are 10 good tips which will help you get started.
1) Word-of-Mouth: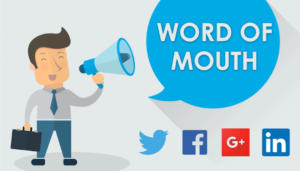 This is one of the easiest methods of promoting your website. Word-of-mouth promotion can really help in getting the traffic flowing. You should start with your close friends and family, and ask them to tell other people about your website. Maybe send out a few emails to people in your address book. You may be shocked at the results!
2) Create a Blog:
Make a blog about the topic your site is based on. There are free services out there such as Blogger and WordPress which are very good for creating blogs. Make sure your blog doesn't look like it's promoting your product/service directly, but rather make it informative and useful. Write an article a few times a week (or every day if you have the chance) and post it to your blog. You can include a link back to your main website inside the blog post. Also, you should tell people about your blog on social networking sites such as Reddit or Digg.
If you don't know how to create a blog. Get in touch with our web designing services.
3) Forum Signatures:
Forum signatures are a great way to get a free link back to your site and promote it at the same time. Sign up to a forum about a topic related to your site, and spend some time being an 'active' poster, for example, post answers to questions. Most modern forums/discussion boards give an option to insert a custom signature. Put a link back to your site here. This way, every time you post a new message, your link will appear at the bottom of your post. This will help your site get a better search engine position!
4) Reciprocal Links or link exchange:
Links back to your website are important and search engines such as Google love them. Look for websites about a topic related to yours. Email the webmasters of the websites asking them if they would like to participate in a link exchange. If they agree, place a link to their site from yours and ensure that they have done the same. Beware that some may play dirty and remove the link back to your website, so keep checking that they still link back to you often!
See more: How to build backlinks to your site?
5) Write an Article about your Product or Service:
Articles are a great way to spread the word about your website and get backlinks. Write a medium length (450-700 word) article about your product or service and search for article distribution services on the Net. Some services such as Free Traffic System will distribute your article and post it on other people's blogs. Make sure you include a link back to your website inside your article.
6) Start a PPC Advertising Campaign: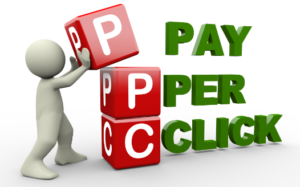 PPC, or pay-per-click advertising is a great way for a new site to gain traffic. With PPC, your website is advertised to people who search using specific keywords and you only pay when someone clicks through to your website. Google Ads is probably the best PPC service out there, and lets you set a budget that you are comfortable with.
7) Write a Press Release & Contact Local Press:
There are some free services on the Net which allow you to submit a press release about an event. You can write about the launch of your website. When you have created your press release, look for press release distribution services. Another idea is to contact your local newspaper press and ask them if they would consider writing about your website. Always remember that offline promotion is as important as an online promotion!
8) Submit your Website/Blog to Social Bookmarking Sites: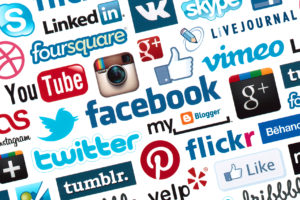 Social bookmarking websites such as Digg or Reddit allow you to recommend a site to other people all over the world. If used correctly, social bookmarking can be a really good source of traffic. I would highly recommend StumbleUpon, a social bookmarking service which will get you targeted visitors in any niche. By submitting your main website and blog posts to StumbleUpon, you can easily get more than 100 visitors to your website/blog each day!
9) Submit your Site to Search Engines: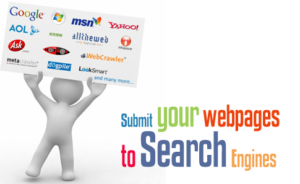 Most of the search engines now have a submission page where you can submit the URL of your site to their index. You must be patient, though, sometimes it can take a few months for you to be included in their listings. Make sure you've covered all of the main ones – Google, Yahoo, and Bing, as well as some of the lesser known ones as they can give quite good traffic too. Needless to say, your site should have a good SEO score.
See more: How to instantly index your new website within 24 hours by search engines?
10) Submit your Site to Web Directories: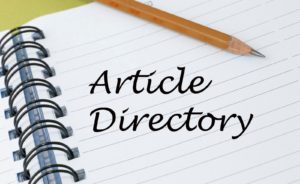 Last, but by no means least, you should always submit your site to web directories. These are websites which list your site either for free or for a small cost. They can be a great source of traffic and the backlink will help your PR score. The most known web directory is Dmoz, and I would recommend you submit your website there as well as other good general directories such as Best Website Directory. Note that with Dmoz, it can take up to 6 months to get indexed, so be patient!
Promoting your site is neither an easy nor a quick task. Persistence is crucial. Don't be afraid to be creative and come up with your own strategies to advertise your website. I hope these tips have been helpful and wish you every success in promoting your website!