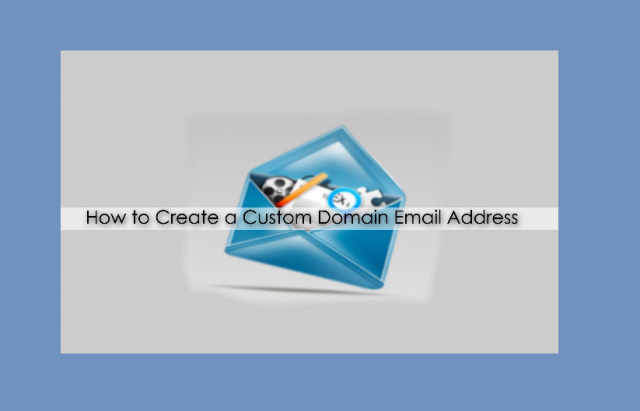 It is better to use a personalized email address when compared to normal Gmail, outlook mail ids because it gives more professional value to your website.
Suppose take my mail id rakesh.techedge@gmail.com which is good but it is not recommended for official use. If for contact purpose using of contact@blog.techedge.in will give professional look compared to the normal email account. For support purpose, support@blog.techedge.in is good when compared to xyz@gmail.com.
In this article, I will explain How to create a custom professional email address?
Step by step guide to a create personalized email address:
Login to c-panel. Create professional mail using email wizard in the c-panel.

Set up a password for your webmail.

To get emails directly to your email inbox set up auto-forward of those webmails to Gmail in the forward section of control panel.

Go to email account session in the control panel. Set up mail client in the settings. Then you will get the manual settings for your webmail to configure with your Gmail.

Open your Gmail account. Go to the settings. Go to Accounts and import. Click on add another email you own.
Enter name and webmail address that you created. Click on next step. Enter the mail server address and custom webmail id and password. Click on Add account.

Then a mail verification code is sent to your webmail. You can get is directly from your email because already the setup emails forwarding from webmail to Gmail. It will take 5-10 minutes to get the verification code. Otherwise, you can get verification code to your webmail. Copy that code.

paste the verification code in your Gmail verification area. That's all your webmail/ professional mail setup completed successfully.

You can receive and send the emails of your webmail directly from your Gmail.

Check mail once weather sending and receiving emails done properly or not from your emails.
Note: the emails receiving time varies based on your server response. Wait for 5- 10 minutes to get the emails to your Gmail account directly.I
if you are unable to create or having any doubts. here is the simple video guide to set up a personalized email address.