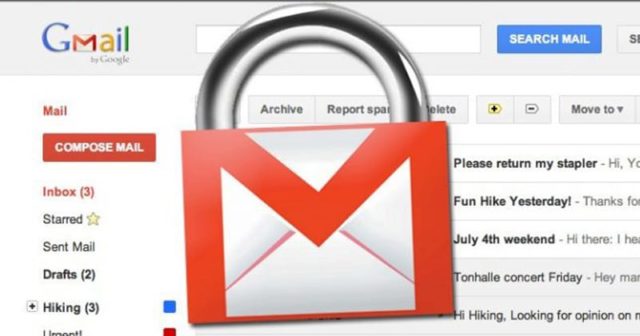 A new feature introduced by Google to send emails in 'Gmail confidential mode'. This feature enables users can send emails even more secure with set expiration and opt for SMS passcode where recipients mail can be unlocked only after verification of passcode.
How to send emails using Gmail Confidential mode?
Step1: Select compose mail from your Gmail account.
Step2: Compose mail and add recipients to whom you need to send emails in confidential mode and select clock icon as highlighted in above image which refers turn confidential mode on /off if you hover the mouse over that icon.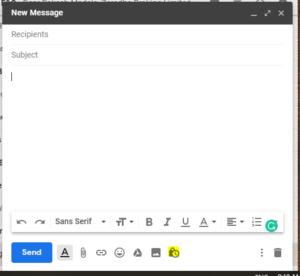 Step 3: Set mail expiration time from 1 day to 5 years based on your choice and optional SMS verification can be selected of your choice which will be an extra layer of security.
Step4: Once your completed confidential mode settings click 'Save'.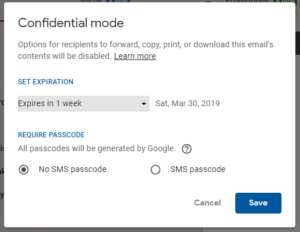 Step5: That's all. Now you are ready to send emails in Gmail confidential mode.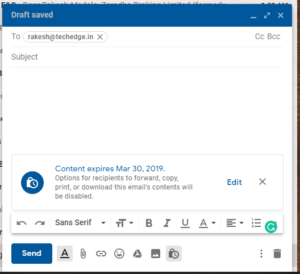 See More: How to use Gmail mail merge?
If you found this helpful. Please share with your friends. Thanks.